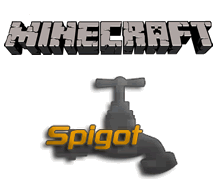 Minecraft Hosting USA & Canada: Choose Memory
This is more than just a Minecraft server, choose the Minecraft version, Spigot 1.11.2 for plugins and also choose from one of our ready made plugin packs such as Factions, Plotme or a Prison Server. This is fully managed, if you need help just email support!
Choose from 2 hosting locations Dallas USA or Montreal Canada for the best connection. Click here UK and Europe Minecraft Hosting.
Unlimited Slots
Free Minecraft Upgrades
Free Plugin Installs
BungeeCord Compatible (Ask Support)
One-Click Multiservers (3 servers in 1)
Fully Managed Server Support
1.5GB Minecraft Server US
2.5GB Minecraft Server US