Running a Minecraft server is an investment in time and money, we understand that for your community to grow you need to expand your server over time.
To help you grow we have a Group Pay billing feature. Group Pay allows the ability to have multiple players contributing to your Minecraft hosting bill.
To pay using Group Pay you need to get your unique Group Pay hash and unique payment page to send to your friends
Login to your Client Area
Then click Billing > Group Pay https://stickypiston.co/account/grouppay.php
Then share the Group Pay link with your friends and players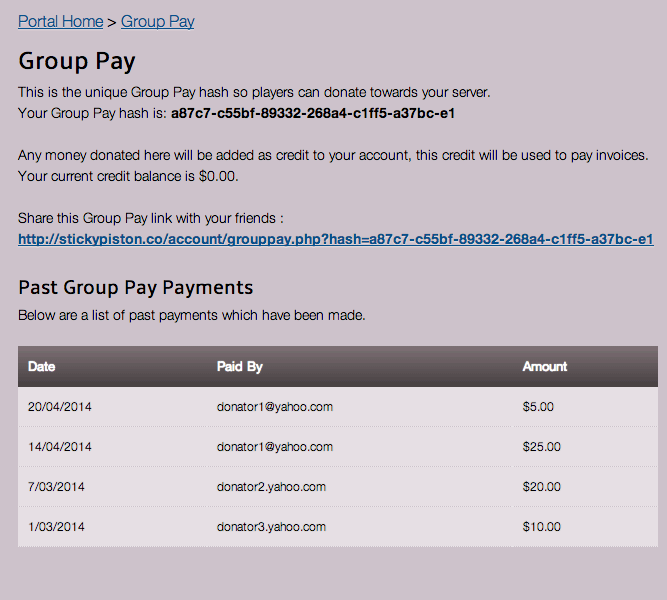 Your friends can pay towards your server hosting by entering a payment amount and making the payment using PayPal
Enter the amount you would like to pay though PayPal and complete the payment by clicking the PayPal button below. The currency you will pay in is the server owners local currency.
Once the payment has been made the money will be added to your credit account to be used to pay for your server.