If you try to connect to your FTB server and you see this message, "Forge Mod Loader could not connect to this server" you will need to change the build of FTB you are using to match the server version, or update your Feed the Beast server to the latest modpack version.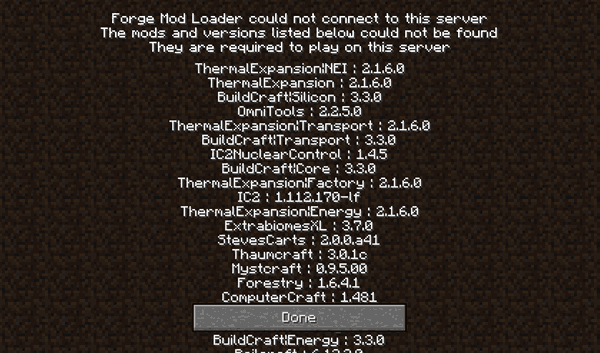 When playing multiplayer FTB you are either connecting to a Recommended Build or an older Modpack of the server.
If you match the wrong version in your FTB Launcher with the server version you will get the above message "Forge Mod Loader could not connect to this server".
The reason you fail to connect is that the Modpacks on your computer for the server version do not match the Modpacks on the server.
For FTB Modpacks we always install the latest Modpack versions. Though we don't keep the server and modpack up to date, this is because many of our server owners keep their server updated themselves, and we don't wish to mess up their configurations. If you would like us to update your server please open a support ticket requesting a server upgrade.
How to select the Modpack build in the Feed the Beast Launcher
The Feed the beast client will ask you to update your game when a new version is released, when this happens the local /mod/ files no longer match your server /mod/ files. This will mean you can no longer connect to your server, if this happens you either need to upgrade your server or simply choose the build that matches your server.
To find out the corect build match this to the version that is in the multiplayer games list.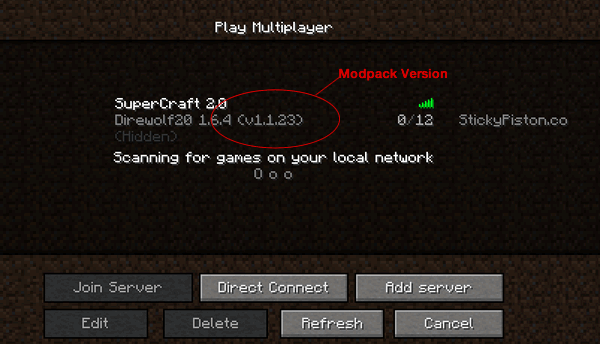 Launch the Feed the Beast Launcher
Choose the server version from the dropdown "Recommended" which matched the version you are joining
Click Launch
The Modpacks will then be downloaded to your computer and FTB will launch