If you wish to change your Multicraft Password for any of your servers, this short guide will take you through the process.
---
Log into your billing account
Login to the Client area.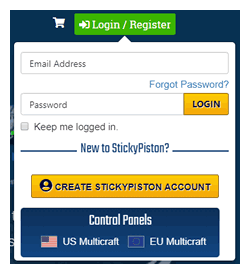 Click on Services to see a list of your servers.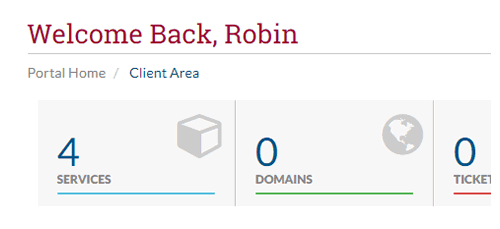 Click on the server you wish to use Multicraft with.
---
Change your Password
On the left-hand side under Actions, click on Change Password.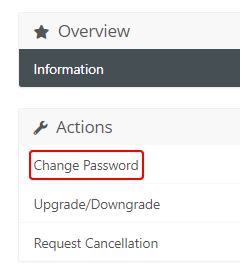 Enter the new password twice to confirm the change.
Click Save Changes.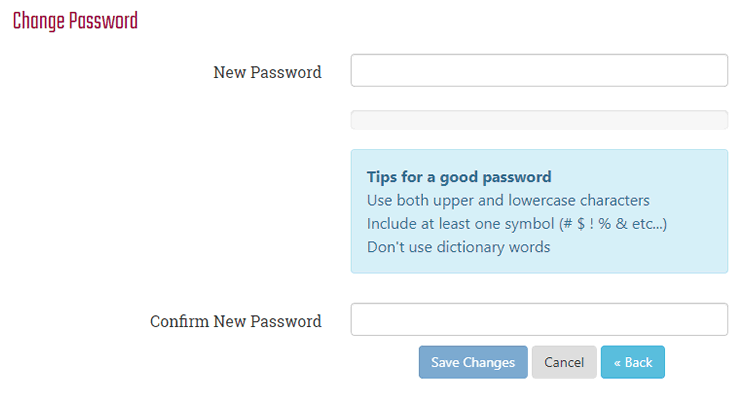 The bar underneath the first entry box will give an estimation of the password strength.
Make sure to read the information between the two boxes and keep within the guidelines to ensure a strong password.
---
Test the New Password
Click the Login button as you did to access the Client Area.
Select either EU Multicraft or US Multicraft.
The option you choose is dependant on where you requested the server to be hosted.
All information can be found in the e-mail titled: Welcome to StickyPiston Minecraft Hosting.
Australian Users will need to login to US Multicraft.
Enter your Username and Password to make sure the changes have been successful.
---
Troubleshooting
On occassion there may be problems with your Multicraft login.
Use this article to troubleshoot any issues you may be having: Multicraft login problems
---
StickyPiston Support
Whether you own a Server with StickyPiston.co or don't, we are always happy to help with any technical issues you may be having. Open a support ticket with our team and we will be in touch.

Open Support Ticket