If you would like to host your custom modpack with StickyPiston, this guide will take you through the steps.
This guide assumes you have created your modpack in the Twitch launcher but if you have used a different launcher, open a support ticket and we are happy to help you export it ready for upload. You will also need to have placed a server order with StickyPiston for us to be able to use the files.
---
Creating a Custom Modpack Server
If you have created a modpack in the Twitch launcher, you will need to export it with these steps and send it to us.
Click on the Profile image to open the screen that lists all the mods in your pack.
Click on the three purple dots to the right of the Get More Content button.
Click on Export Profile.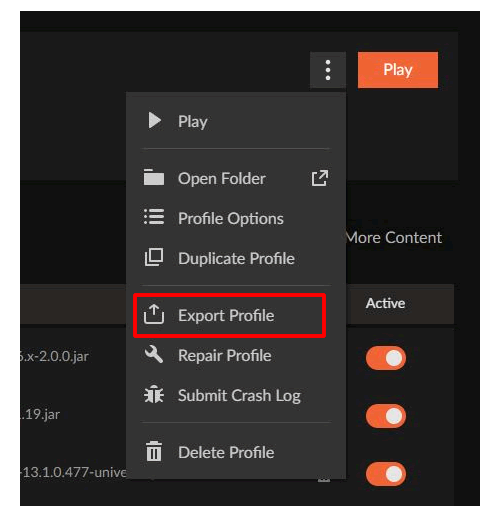 Name your profile to match the name you have in your Twitch Launcher.
The package version does not necessarily matter but it can be used to track updated versions if you continue to make changes to the pack.
Select the Files and Folders that are needed (As standard they are already selected but configs and mods are the required folders).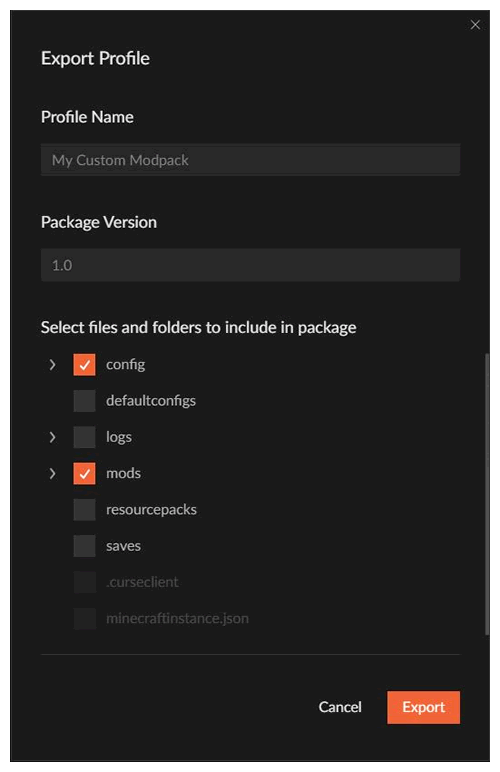 Click on the purple Okay button.
This will begin the export process and usually the zipped folder can be found in;
C:\Users<yourname>\Documents\Curse\Minecraft\Export

---
How to Send Us Your Modpack Files
We accept custom modpack files in many ways.
Host: (Your server IP address without the port number. e.g. 196.212.122.45)
UserName: (Multicraft username with the id of your server e.g. Notch.4321)
Port: 21
Password: Your Multicraft Password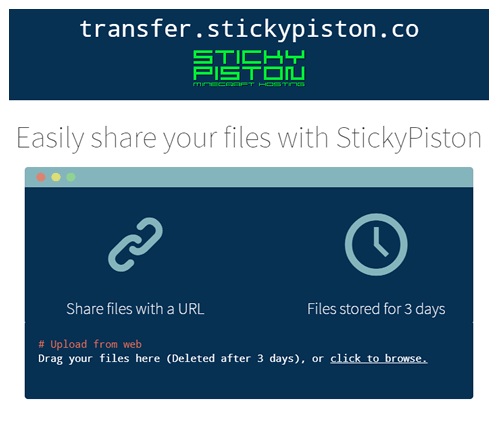 ---
What Happens When We Have Your Modpack Files
Once the custom modpack has been received by StickyPiston we will:
Install the correct version of Forge on your server.
Disable any client side mods that won't work on a server.
Test that the server starts correctly and all the mods are loaded.
Debug and fix any errors that appear.
Reply to your support ticket to let you know that the modpack is installed and running on your server.
---
StickyPiston Support
Whether you own a server with StickyPiston or don't, we are always happy to help with any technical issues you may be having. Open a support ticket with our team and we will be in touch.

Open Support Ticket
---
Further Reading & External Links