Paying for your server can be confusing if you have not used online payments before or are just unsure of the options. This guide will take you through the possible payment options for your server and links to alternative methods too.
---
Contents
---
Single Payments by PayPal or Credit Card
You can manually make payments when your invoice is due if you wish. Once an invoice is generated you will receive an email and can follow these steps to pay the amount due:
Click on the Pay Your Minecraft Server Invoice Now link in the email we sent you
OR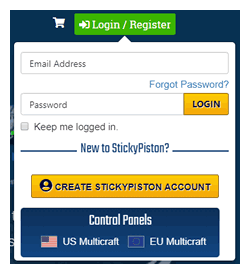 From the menu, choose Billing and then My Invoices. Your invoice history will be shown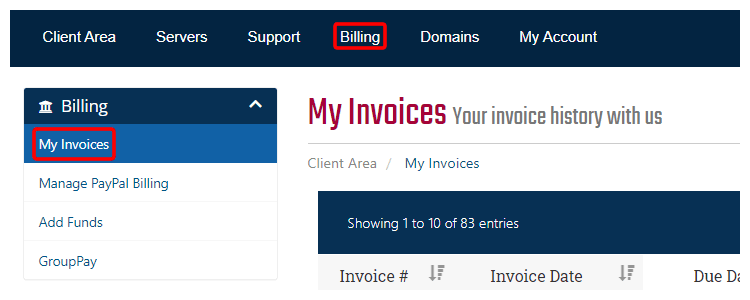 Click on the invoice number or 'View Invoice' to view the unpaid invoice
At the top of the invoice choose the payment method either PayPal or Card Payments

PayPal
Choose either the PayPal Subscribe button to set up a monthly recurring payment or the PayPal Checkout for a one off payment
You will be redirected to PayPal, Login into your PayPal account and complete the order
Once you've paid through PayPal, you will receive an email confirming your payment and can continue playing on your server
Card Payments
Click the Pay Now button at the top of the invoice
You can then enter your card details, then Click to Continue
Once you've paid with your card, you will receive an email confirming your payment and can continue playing on your server
---
Invoices & Billing Cycles
If you haven't dealt with online ordering before, this short guide covers the terms and billing cycles for invoices that are generated for StickyPiston orders: Invoices and Billing Cycles Explained
---
Regular Payments through PayPal
Our most popular payment option is paying via PayPal services. This is a globally recognised and secure system that manages currency exchange and can be used to automatically pay for your server every time an invoice comes due.
To setup your invoice to be paid by PayPal automatically, follow these steps:
Login to your client area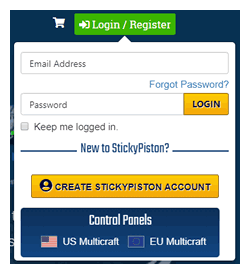 Locate the "PayPal Billing Agreement" section and click on +ADD

If you see VIEW then you already have a Billing Agreement and can finish with this guide as your invoices will be managed automatically
After clicking +ADD you will see the screen below. Click on "Create New Billing Agreement" and follow the steps with PayPal to get your regular payments setup.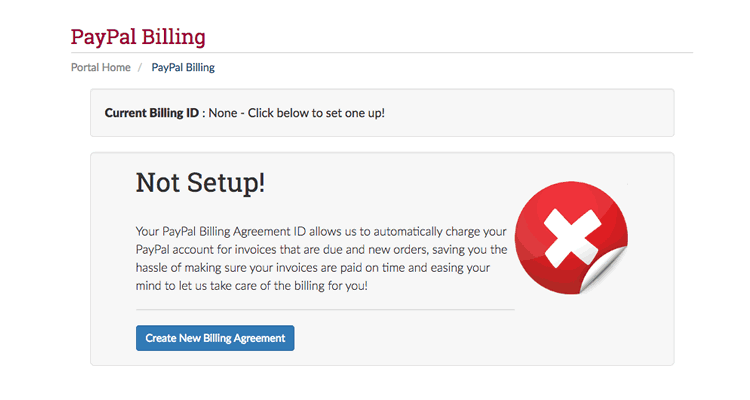 You can also read this guide that goes into more detail on the setup process of PayPal Billing Agreements: Setting up a PayPal Billing Agreement
---
Regular Payments through your Card Provider
If you do not have a PayPal account or simply wish to pay through your card provider directly, we also offer the option to setup regular payments this way.
Login to your client area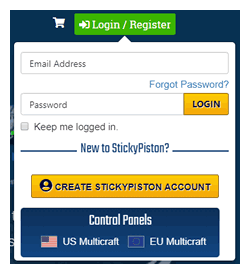 Click "My Account"

Click "Payment Methods"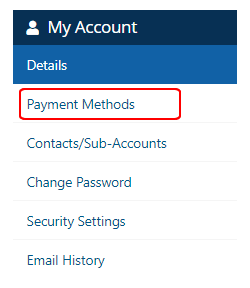 Click "Add New Credit Card"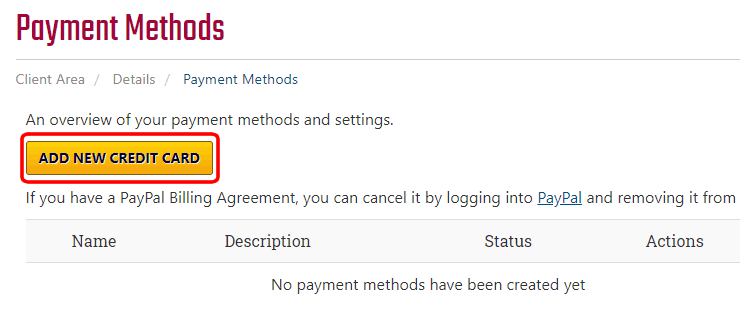 Note: This option allows for Credit or Debit cards from all major providers.
Make sure to check this payment method is your default and active option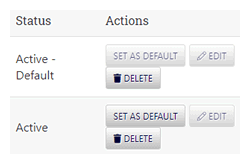 ---
Using Group Pay
If you are part of a community, a creator or simply want to spread the cost of the server, we provide an option called "Group Pay" that will allow your friends to add funds to the server at any time and help towards the next invoice.
You can read more about Group Pay in this article: Using Group Pay for Your Server
---
Using StickyPiston Credit & Gift Cards
StickyPiston offers a range of ways to get credit on your account. The simplest is to make a payment directly onto your account.
This guide takes you through the steps: Managing your StickyPiston Credit
However, you can also earn credit through competitions, gift cards and even other server owners sharing their credit with you.
You will need to manually apply the credit to your invoice if you want to reduce the cost.
Login to your client area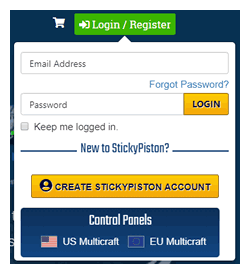 Locate the "Invoices" section

Click on "Make Payment" to pay or VIEW ALL to see your existing and paid invoices
Before choosing your payment type and processing it, make sure to choose and click Apply Credit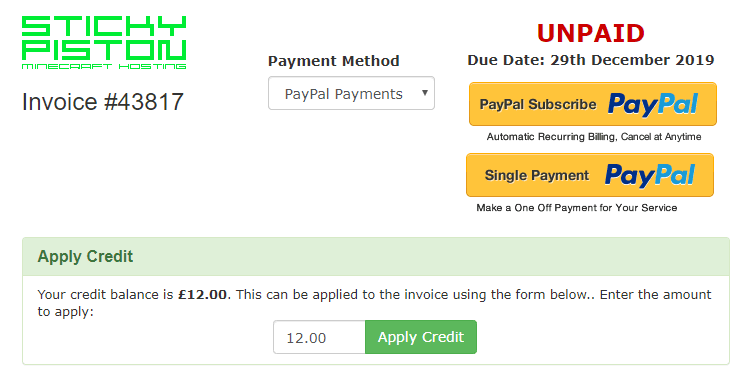 ---
Further Reading and External Links
---
StickyPiston Support
Whether you own a server with StickyPiston or not, we are always happy to help with any and all issues you may be having. Open a support ticket with our team and we will be in touch.

Open Support Ticket
---